Maybe you've been riding for a while, feeling strong and fit, but yet to ride one of Victoria's 7 Peaks. Perhaps you've already discovered the joy of alpine riding and want to share Buffalo's charms with a group of awesome women.
Whichever it is….exploring new ride destinations, taking your cycling to a new level, or just to share that feeling of women pushing boundaries together...you won't want to miss this!
It's 7:30 Saturday morning at Festival HQ, Bright Brewery, and over 200 women cyclists, are ready to push to the peak together, on the Buffalo Womens Ride.
Bonded by their love of a challenge and common levels of ability, fitness and experience, small size groups led by Ride Ambassadors, will set off along the Great Alpine Road to Porepunkah for 6km, before turning onto the Mt Buffalo Road. Over the next 6km, the first hill kicks in offering a gentle warm up, and after a short descent you pass the Mt Buffalo National Park entry where the true climb of Mt Buffalo begins.
From there, it's just one natural wonder after another in this unique landscape of imposing granite tors, towering cliffs, waterfalls, lush eucalyptus forests, snowgums, wildflowers and native ferns. There's a false flat near the mid-way point of the ascent, offering some welcome relief from the climbing. At around 18km you reach a crest, descending slightly to the alpine plateau before a couple of final kilometres up to the Chalet, where the rewards and applause will be worth the awesome effort!
Descending is also part of the ride - our aim is to support all cyclists to descend safely, particularly those new to the mountains. With a skills workshop on the Friday we will also have our Ride Ambassadors there to support you all the way back to Bright.
Read more about the Mt Buffalo climb, including distance, profile & elevation on the 7 Peaks Ride website and check out the RidewithGPS route for the HCWCF 2019 here: https://ridewithgps.com/routes/28684773
Safety is our first priority. The Ride course from Bright to Mt Buffalo Chalet and return to Porepunkah, is on public roads with reduced speed limits and traffic management safety protocols. All entrants must abide by the road rules and obey police directions. There will be signage along the course to communicate that there is an event in progress.
On the ascent and descent, riders are encouraged to single up, to ensure a safe passing distance for other riders and cars.
First-time mountain climbers are welcome but this is not a Ride that can cater for beginner level riders. To be safe and enjoy the Ride it is essential that riders have done some hill training, have a good fitness level and are confident with ascending, descending and cornering.
There will be a halfway turnaround option at Rollasons Falls Picnic Area, for any rider not able to push all the way to the top. To ensure rider safety and well-being, there will be a cut-off time at Rollasons at 11am. Riders reaching Rollasons after this time, will be asked to turn-around and descend. Any riders arriving at the Chalet after 1.30pm will be assessed by the event marshalls for fitness to descend. Make sure you read our Ride Safe prior to the ride.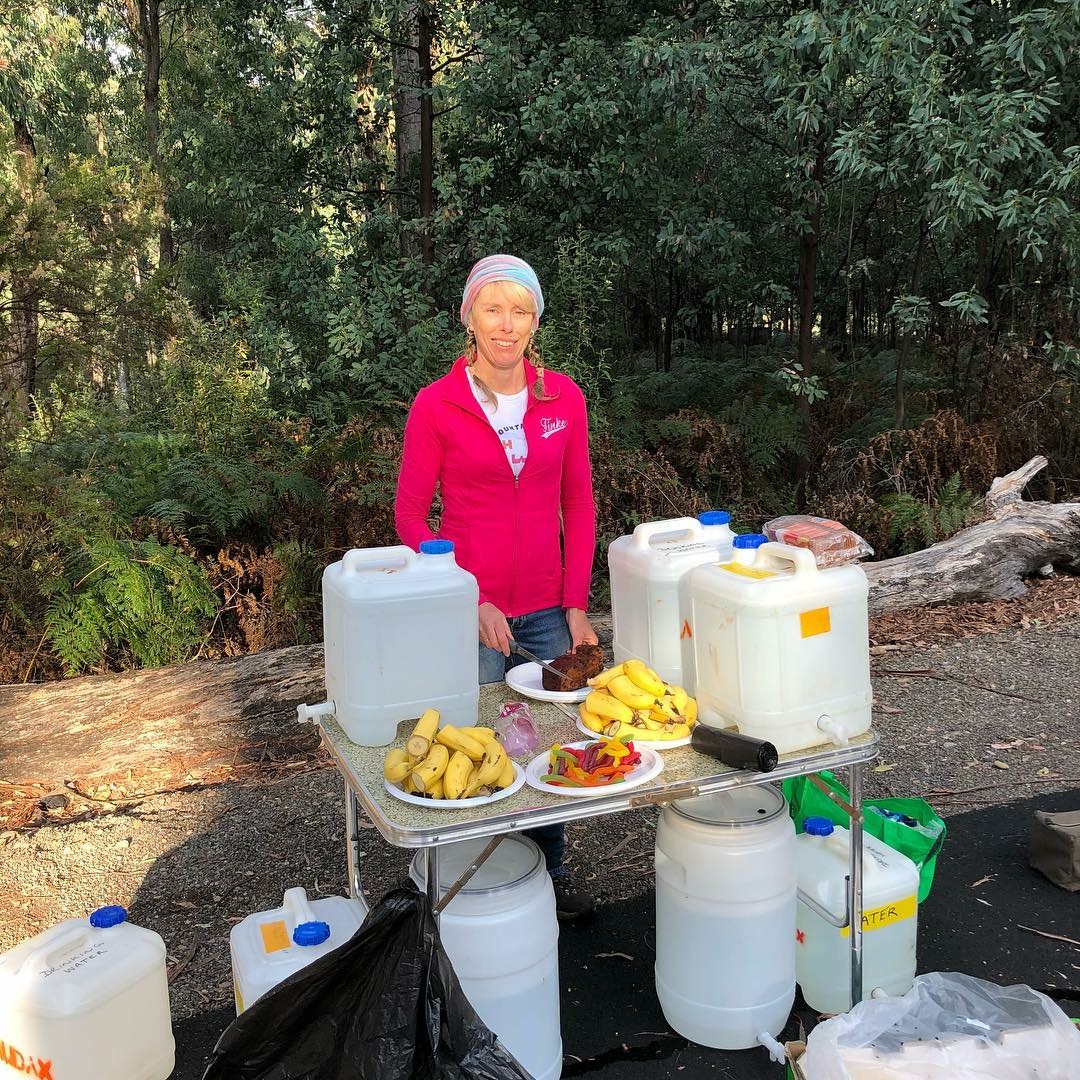 The best advice for mountain riding, is – eat before you are hungry; drink before you are thirsty'. On a climb that could take anything from 1.5 – 3 hours, depending on fitness and experience, fuelling the body is A MUST. Riders should consume one gram of carbohydrate per kilogram of body weight, every hour.
Fruit and water stations will be positioned halfway up the climb and at the Chalet. Riders should also carry some nutrition, such as gels, bananas, muesli bars and two 750ml water bidons.
There will be two support cars at the front and rear of the ride, however riders should be self-reliant and carry 2 x tubes; mobile phone and event emergency contact details.
Your bike: Come prepared and please get your bike serviced before the Ride – checking brakes, cables, chain, lube etc. Please carry at least 2 spare tubes and a pump. Make sure your rear flashing light is fully charged.
One of our Festival Supporters, CyclePath Bright, is kindly offering a Bike Safety Check on Friday 29 March for the special price of $25. Please email Brendon Dean before 18 March to confirm your Bike Check: admin@cyclepath.com.au
Your insurance: Insurance is compulsory. During the registration process, you will be asked to provide your current insurance cover and insurance number, that covers you for the Buffalo Ride. If you do not have the appropriate insurance, you will be asked to take out Cycling Australia Day insurance. The cost of this cover is $20 per rider. Please click here for the Product Disclosure Statement.
Your kit: Alpine weather can change very quickly. The temperature and wind chill factor at the top of a mountain, can be very different to the mild, warmer conditions in the valley. You must carry adequate clothing for changing weather conditions: wind jacket; vest; arms, etc.
An Australian Standards approved safety helmet must be worn at all times, when riding.